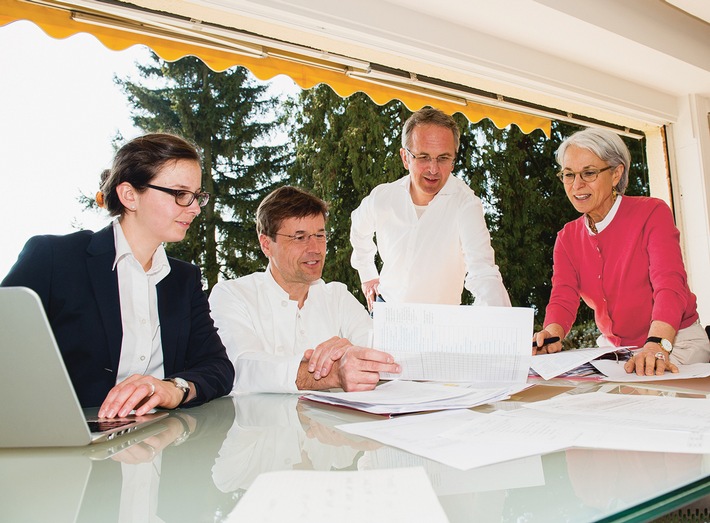 Überlingen (ots) – The largest scientific study on the effects of the Buchinger therapeutic fasting was led by Dr. with. Françoise Wilhelmi de Toledo and her team in the traditional clinic Buchinger Wilhelmi on Lake Constance in cooperation with Prof. Dr. published Andreas Michalsen from the Charité University Hospital Berlin at the beginning of.
was evaluated a detailed data collection of 1.422 Fastenden (41 % male, 59 % Female), the year 2016 either 5, 10, 15 or 20 completed the day Buchinger Wilhelmi Fast program in the clinic.
Under the title "Safety, health improvement and well-being during a 4 to 21-day fasting period in an observational study including 1422 subjects" is documented, that Buchinger therapeutic fasting is safe and therapeutically effective. It also promotes the emotional and physical well-being. The results of this study were presented on 2. January 2019 published online in the peer-reviewed journal PLOS ONE.
Specifically, could be detected:
- Fasting mobilized in the adipose tissue of the human body
stored energy. The metabolism switches from glucose to fat- 
and ketone consumption by, so many positive effects
caused. The metabolic conversion was in the study
by the permanent presence of ketone bodies in urine
documented. 
- Fasting leads to significant weight loss, reduced
Waist circumference and reduced cholesterol- and blood lipid levels. 
- Furthermore, the fasting normalized the blood pressure of fasters
and improved diabetes parameters such as blood glucose and HbA1c, consequently
Many factors have been improved, the for cardiovascular health
contribute. 
- In addition, improved fasting in 84 % of cases
serious health problems, such as
arthritis, diabetes Type 2 and fatty liver disease and hypercholesterolemia, 
High blood pressure and exhaustion. 
- 93 % the subjects felt no hunger during fasting,
which contributed to their emotional and physical well-being. 
- The medically supervised fasting showed few
side effects. However, this could easily and without interruption
treatment of fasting. In some cases it was in the first
three days to restless sleep, a headache, fatigue or
Lower back disorders. 
In summary, it has been shown, that this special Fast program is a safe and well-tolerated approach to the prevention of age-related diseases and chronic metabolic disorders including weight problems.
The Buchinger Wilhelmi fasting program developed from the traditional Buchinger fasting. It includes the daily administration of biological fruit juices and soups with an average of 200 calories, is accompanied by physical activity and this in an environment, the peace and mindfulness favors. It combines the fast accompaniment with integrative medicine and various pulses for personality development.
Françoise Wilhelmi de Toledo, Franziska Grundler, Audrey Bergouignan, Stefan Drinda, Andreas Michalsen: "Safety, health improvement and well-being during a 4 to 21-day fasting period in an observational study including 1422 subjects." PLOS ONE, 2. January 2019 http://ots.de/wK8ypH
Press contact:
MACCS GmbH
Reinhardtstraße 41
10117 Berlin
Telephone (030) 284 726 04
Telefax (030) 284 726 060
E-mail mail@maccs.eu
Original content of: Clinics Buchinger Wilhelmi, news transmitted by currently


This news comes from our partner network : https://www.presseportal.de/pm/52156/4162177

Original content transmitted by PR Newswire
original image courtesy of presseportal.de